Second­-degree murder trial of [the Accused] continues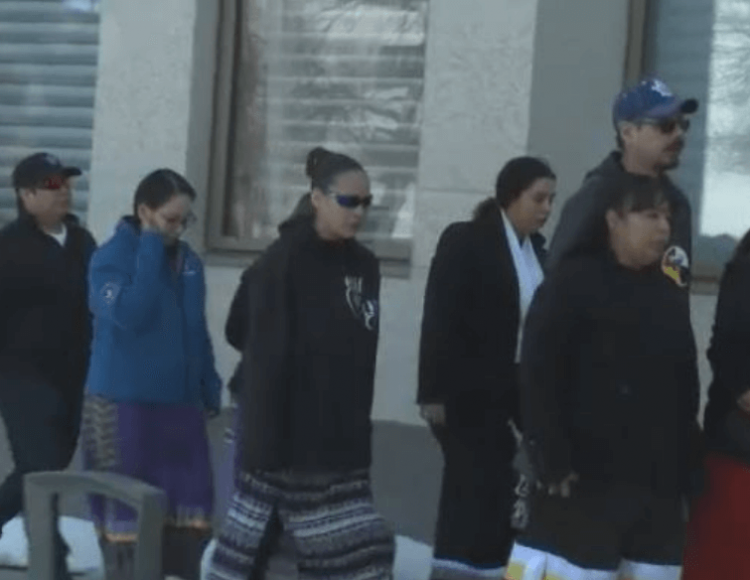 The second-degree murder trial of [the Accused] continued on Tuesday.
Court heard from Tyra Nahbexi, who was there on the night Justin Crowe died. Crowe was found dead in a home on Piapot First Nation in October 2015.
The Crown questioned Nahbexi about the events leading up to Crowe's death. She told the court the group was drinking heavily in the car, passing around two bottles of vodka, on their way to the home on Piapot First Nation.
She testified the group arrived around 3 a.m. and continued to drink. She said the mood was light when they arrived, but something changed and fights began. One of the fights was between [the Accused] and the victim, Crowe. Nahbexi testified that Crowe was stabbed and she tried to help him.
Nahbexi told court that several people were trying to help and others left the house. She said everyone's phones were dead and some of the group had to go to a nearby home to call an ambulance.
Nahbexi's testimony is expected to continue on Wednesday.
CTV REGINA
---
---
Past results are not necessarily indicative of future results and all litigation outcomes will vary according to the facts and circumstances of each individual case.