Murder suspect makes brief court appearance in slaying of Calgary teen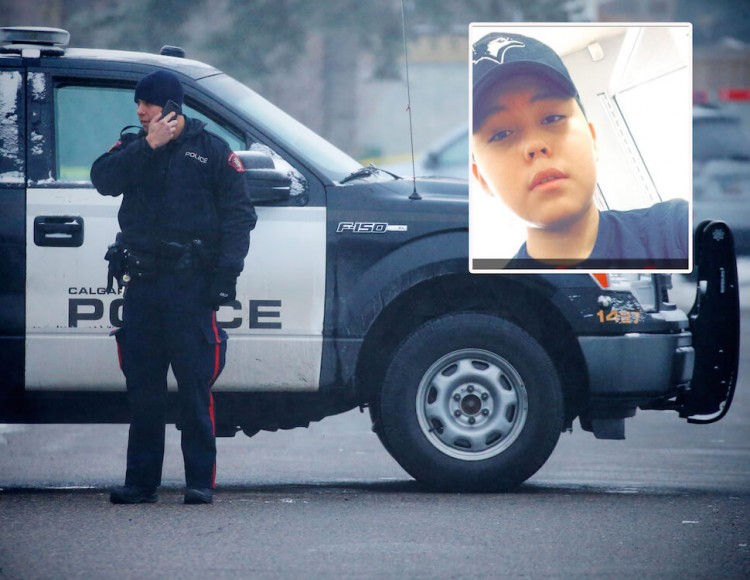 The suspect in the stabbing death of a Calgary teen in a northeast home made his first court appearance on Wednesday.
Defence counsel Heather Ferg asked youth court Judge Todd LaRochelle to adjourn her client's case a week while she and co-counsel Ian McKay await Crown disclosure.
Ferg said veteran prosecutor Ken McCaffrey has been assigned to the case.
"I wonder if it can return is one week's time so we can start receiving preliminary disclosure," Ferg said.
She told LaRochelle the accused's father and stepmother were present in court in support of the accused.
Her client, 16, is charged with first-degree murder in the Nov. 15, stabbing death of 15-year-old Leslie Sunwalk.
The accused appeared in court via closed-circuit television from the Calgary Young Offender Centre.
Police were called to a home in the 5500 block of Maddock Dr. N.E. for a report of a young male suffering from a reported assault.
There, emergency crews found Sunwalk with stab wounds.
EMS transported him to Foothills hospital where he later died.
A 15-year-old male taken into custody by police shortly after arriving at the scene was later released without charges.
Outside court, Ferg declined to discuss whether she and McKay would be contemplating seeking bail for the accused, who can't be identified under provisions of the Youth Criminal Justice Act.
A charge of first-degree murder carries a sentence of up to 10 years under the YCJA, with no more than six being in custody.
If the teen were convicted and sentenced as an adult he would be handed a life term without parole eligibility for 10 years.
An adult convicted of first-degree murder would have to serve 25 years before being allowed to seek full parole.
CALGARY SUN
Written by: KEVIN MARTIN
---
---