Low attendance complicates jury selection in murder trial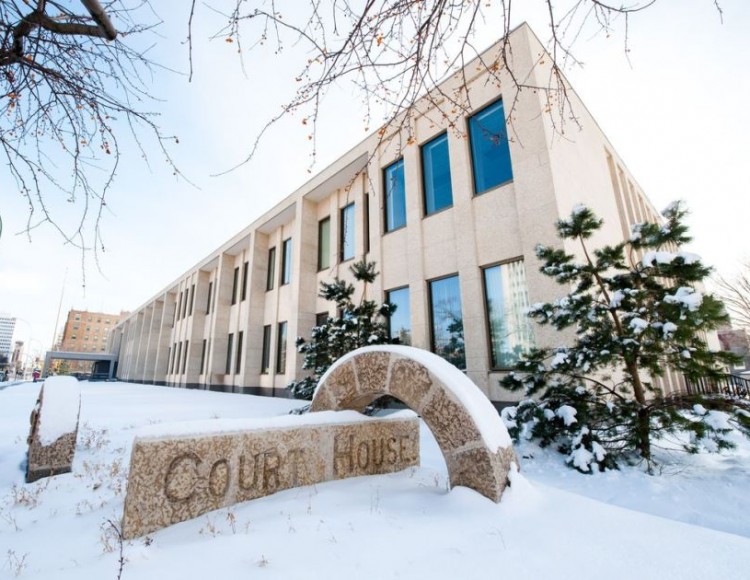 A full day and several problems later, a jury has been selected to hear evidence at the trial for the woman accused in the 2015 killing of 27-year-old Justin Crowe.
[The Accused], 23, is standing trial at Regina Court of Queen's Bench on a second-degree murder charge. The trial, currently set for seven days, began on Monday with a jury selection that came with its share of complications — mostly due to the fact many potential jurors didn't show up.
While a total of 300 people initially received summonses, more than two-thirds of those individuals had been excused from attending prior to the trial starting.
The day's largest problem arose early, when it was discovered approximately 35 potential jurors had not turned up for selection. That was further complicated by the approximately 20 people who were excused by the judge after providing reasons they were unable to sit.
That left Justice Jeff Kalmakoff and Crown and defence counsel to consider how to go about picking a jury given the low numbers available. After some discussion, it was decided to excuse the jury pool until 2 p.m. to allow the Sheriffs' Office to try to reach those who had not attended and have them come to court in the afternoon.
By afternoon, just four additional jurors had turned up, but it was enough to allow the selection process to continue.
Kalmakoff explained to those present that while serving on a jury can feel like a burden, it's imperative for the proper functioning of the judicial system that those summonsed do their part and show up.
"Your absence this morning was concerning to me because it left us in a position where we were not able to proceed with jury selection, because once those who were properly excused or exempted from jury service were identified, we did not have enough people left to properly begin the jury selection process," he told the latecomers. "Jury selection, I recognize, may be inconvenient but it is an important duty that is expected of citizens in a free and democratic society."
Initially, 12 jurors were picked but, shortly after, one had to be excused for reasons the judge did not provide to remaining jurors. By then, the rest of the jury pool had been allowed to leave so, given the desire to start the trial with a full 12-person panel, the Sheriffs' Office once again had to contact potential jurors to re-attend.
Selection was finally finished shortly before 5 p.m., resulting in a female-heavy jury of eight women to four men.
Jurors return Tuesday morning to receive opening instructions from Kalmakoff, following which Crown prosecutor Mitchell Miller is expected to begin calling his case.
[The Accused] was charged after Crowe died as the result of an incident on the Piapot First Nation on Oct. 27, 2015.
REGINA LEADER-POST
Written by: Heather Polischuk
---
---