Witness says accused and victim argued prior to fatal stabbing on Piapot First Nation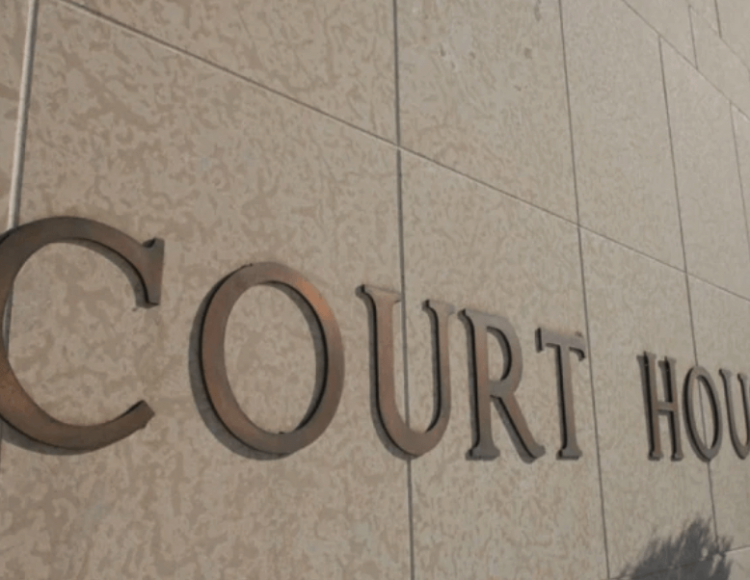 In the moments before Justin Crowe was fatally stabbed, he asked the woman accused of killing him to leave, according to testimony heard Tuesday at Regina's Court of Queen's Bench. 
[The Accused] is accused in the second-degree murder of Crowe, which happened on the Piapot First Nation in October 2015. 
Tyra Nahbexie told the jury it was a normal night, filled with music, laughter and drinking, until things took a turn.
The party began in the city. Nahbexie brought her friend Crowe and his friends to [the Accused]'s Regina apartment. He testified that [the Accused]'s cousin was there as was Skyla Lavallee, who testified earlier in the trial. The group partied before picking up more hard liquor and driving out to the Piapot First Nation around 3:00 a.m., Nahbexie said.
Nahbexie testified that [the Accused] and Crowe began arguing because Crowe wanted the accused to get out of the home. 
"She was getting up in his face," said Nahbexie, pointing to [the Accused] in the prisoner's box. "He was just telling her to leave."
Nahbexie said she felt awkward so she went to the bathroom, where she could hear the situation escalating. She returned to the kitchen and said she saw Henry Thorn holding onto Crowe.
She testified that Crowe said [the Accused] had stabbed him. 
Fights broke out after stabbing: witness
Nahbexie testified that she never saw Crowe attack anyone that night. 
When she heard Crowe was stabbed, she said she tried to fight [the Accused] because "she did something wrong."
She said she also tried to fight [the Accused]'s cousin. Earlier in the trial witnesses testified about finding her cousin with a wound to her head crying in the cemetery. 
"I called out for Justin [Crowe] to help me," she said as she described fighting the two girls before they ran away.
Sobs echoed throughout the courtroom as Nahbexie described her attempts to help Crowe stand until he collapsed.
Nahbexie said she attacked Skyla Lavallee in the house after Crowe was stabbed and Thorn went to call 911. 
When questioned by Crown prosecutor Mitchell Miller, Nahbexie agreed that Lavallee was intoxicated and essentially defenceless.


Nahbexie said she was angry that Lavallee wasn't helping Crowe, because she said the two were in a relationship. 
She testified that she kicked Lavallee in the head multiple times.
The girl didn't fight back, although she did ask her to stop, she testified. 
"I was like overwhelmed," she said. "I was drunk. I was 17."  
The defence is expected to begin its cross-examination on Wednesday. 
CBC NEWS
---
---